PLAN IN ADVANCE!
WHAT IS A MENTAL HEALTH CRISIS?
Your family member is in imminent danger of hurting him or herself or others

Your family member is having severely disorganized or dangerous thoughts

What hospital will you use?

How will you transport your family member safely?

Who can you call for help: local CSB, Police, Ambulance, Mobile Crisis Team, friend or family

member?

Who will take care of your other children?

Contact health insurer for hospital or provider network requirements: Which facilities can accept your family member based on age restrictions?

Names and numbers that can be easily accessed when/if crisis occurs:
This Crisis Planning Card, published by the Thomas Jefferson Area CIT, can be carried by your family member to let people know where their Crisis Plan or Advance Directive is and who they should call in case of emergency.
DURING THE CRISIS - Remain calm, state the facts.
Have medical information available:

Therapist's name:

Psychiatrist's name:

Care Coordinator/Case Mgr:

Primary Care provider:

Previous hospitalizations/medical history:

List of medications:

Insurance Information if your child is hospitalized:

Name of charge nurse/contact info:

Treating physician/contact info:Policies on food, flowers, cards, personal items from home.
This guide, published by the Thomas Jefferson Area CIT will help you prepare for calling for help if your family member is in crisis.
AFTER THE CRISIS: Discharge planning process
Medication?

Referrals?

Appointments?

Support group or other resources?

Notify family member's mental health providers of crisis.


What steps can be made to prevent future incidents?What steps can be taken to de-escalate family member before and during the crisis?
(This is taken from the NAMI Virginia website and does not constitute legal advice. These steps are noted only to help you prepare and to be used at your own discretion)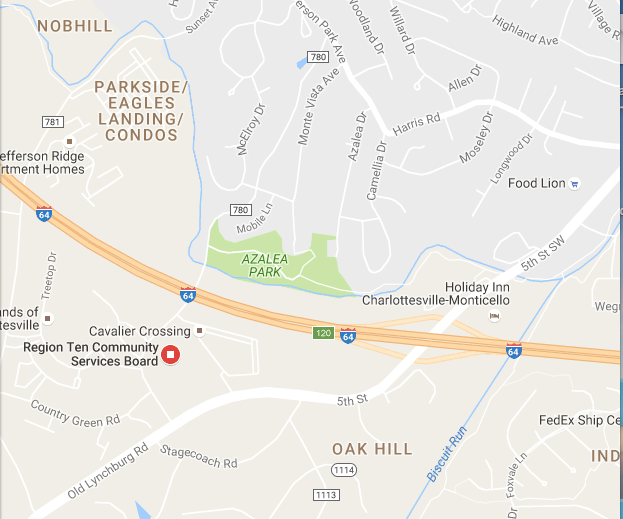 NAMI Blue Ridge Charlottesville
at Region Ten Offices
500 Old Lynchburg Rd.
Charlottesville, VA
NAMI Blue Ridge Charlottesville
is an affiliate of
NAMI VIRGINIA